Etan Cohen is an American screenwriter and film director. Together with his co-writer, Mike Judge, they wrote the science fiction comedy film known as 'Idiocracy'.
The 2006 fiction film, told the story of two people who took part in a top-secret military hibernation experiment, only to be awoken 500 years later in a dystopian society where advertising, commercialism, and cultural anti-intellectualism have gained root in the country.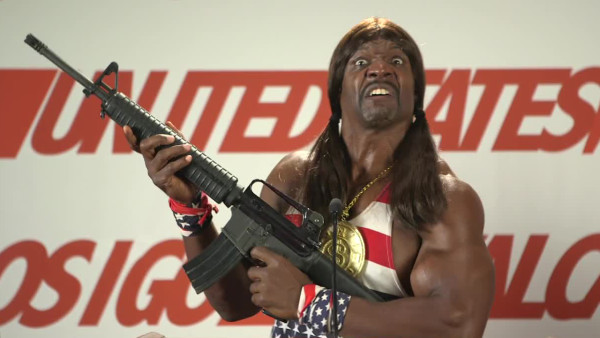 The film is set in the United States. In the film, the United States becomes a country where there is no intellectual curiosity, social responsibility, and coherent notions of justice and human rights.
The plot of the movie centers around an "average" man, played by Luke Wilson, who is selected by the government to be a guinea pig for the top-secret hibernation program. He wakes-up 500 years later to discover that Americans, including the politicians, are so dumbed-down that he is now considered a genius.
I never expected #idiocracy to become a documentary.

— Etan Cohen (@etanjc) February 24, 2016
Ten years since the movie was released, Cohen is now saying that although the movie was fiction and had no malicious intent, judging from the current political developments in the United States, thefiction movie is no longer fiction.
Cohen said he is shocked that his movie has gone from fiction to non-fiction. He made the announcement on Twitter on February 24. According to him, the movie perfectly sums up the current political climate in the United States.
Cohen tweeted: "I never expected #idiocracy to become a documentary". He also touched on the controversial character of the Republican Party nominee hopeful, Donald Trump, after a follower tweeted: "Trump has what plants crave," which is in reference to an ad for Brawndo, a fictional sports drink that irrigates the nation's plants in "Idiocracy." In response to the followers tweet, Cohen tweeted: "Yes, but mostly white supremacist plants." 
https://twitter.com/terrycrews/status/687664783118712832/photo/1?ref_src=twsrc%5Etfw
Another personality who played a role in "Idiocracy," Terry Crews—who played President Dwayne Elizondo Mountain Dew Herbert Camacho—also used the satirical film to criticize the current happenings in the political arena of the United States. Mr Crews tweeted: "All y'all need to stop tripping. Chill the F out, 'Merica."