The first woman elected mayor of Temixco, a city in the central Mexican state of Morelos, Gisela Mota, 33, was assassinated less than 24 hours after taking office on January 1.
Me informan de atentado contra la Pdta de Temixco Gisela Mota,joven y querida compañera.Este es un desafío de la delincuencia.No cederemos

— Graco Ramírez (@gracoramirez) January 2, 2016
Her party released a statement describing her as a "strong and brave woman who on taking office as mayor, declared that her fight against crime would be frontal and direct".
Slain Mexican mayor #GiselaMota sacrificed herself to save her family https://t.co/cyAcRoDorB pic.twitter.com/PWPoF8GnWY

— AFP news agency (@AFP) January 5, 2016
We All Have a Role in Mexican Mayor Gisela Mota's Murder https://t.co/tTtc1VtkX6 via @Esquire

— Ed Brubaker (@brubaker) January 5, 2016
"The security situation in Morelos is critical. The mayor's murder was used as an excuse to drive forward the Single Command programme, and divert attention away from the inability or unwillingness of local and federal governments to really do something effective about organized crime," said Erubiel Tirado, a leading organized crime expert.
https://t.co/UFPUGgqFvM
According to the governor of Morelos, Graco Ramirez, the detained suspects have disclosed that the group known as Los Rojos was behind Mota's assassination, and killed her for less than $30,000.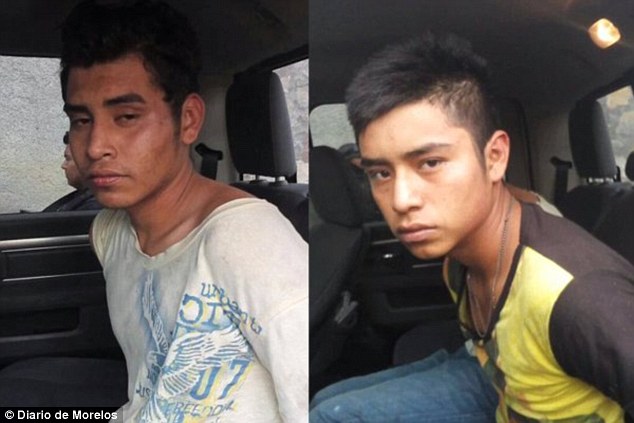 In a radio interview, Ramirez indicated Mota's assassination might have been linked to a national government effort to replace municipal authorities with a single, unified state command. He added newly elected mayors were under pressure from Los Rojos and its rival Guerreros Unidos not to cede control of local law enforcement to higher authorities.
Mota is now part of a list of public officials – more than 1,000 municipal officials and nearly 100 mayors have been killed over the last decade – who have been killed since the "war on drugs" intensified in Mexico.
"We will not surrender to criminal challenge," said State Gov. after funeral for Mexican mayor #GiselaMota. https://t.co/03aG2zp37I

— China Xinhua News (@XHNews) January 5, 2016