According to a recent survey by researchers at Chapman University, corruption of government officials is currently Americans' number one fear. 1,541 adults from across the country were asked to rate the level of fear for 88 different options. Based on their ratings, here were the top 10 fears for 2015: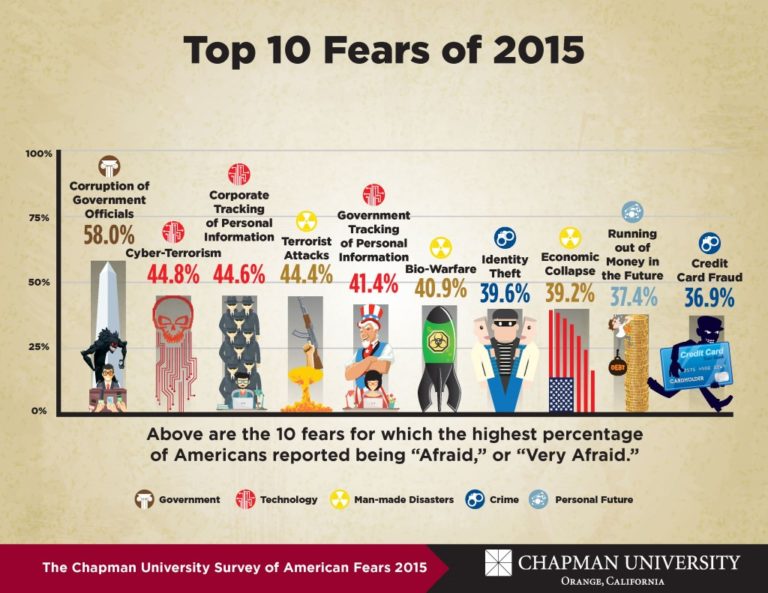 The 10 major "domains" of fear included in the survey were crime, daily life, environment, government, judgment of others, man-made disasters, natural disasters, personal anxieties, personal future and technology.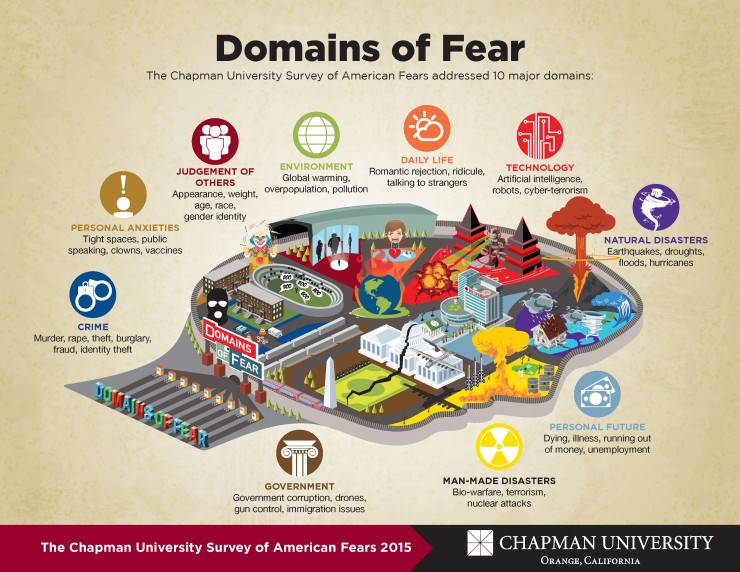 The researchers also found that half of all Americans believe in something paranormal, with 40% reporting they believe places are haunted by spirits, and over one fourth believing the living and dead can communicate.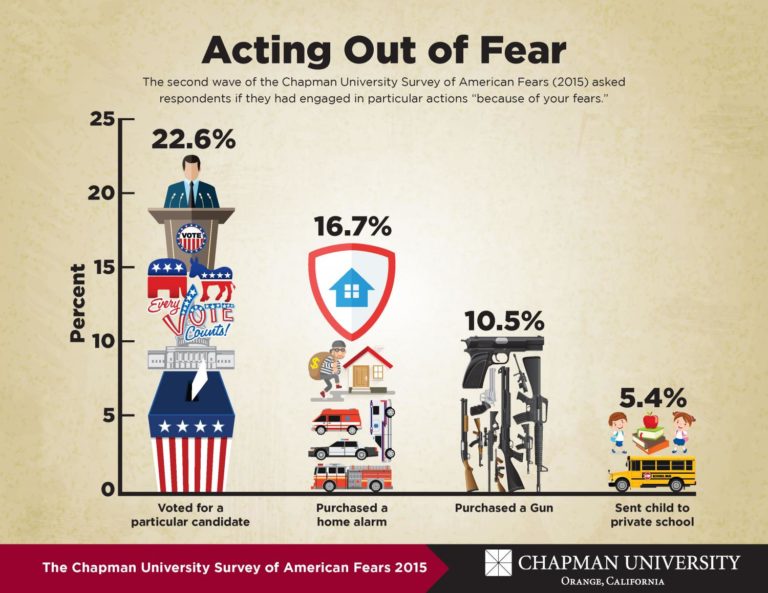 And if you wonder why the war in Syria, homegrown terror, and nuclear war with North Korea didn't feature in the list, well these are some of the biggest concerns heading into 2016.
America's biggest fears revealed: War in Syria, homegrown terror and nuclear conflict with North Korea top 2016 list https://t.co/jEBL9GKQWo

— Dr Shahid (@DR_SHAHID) December 23, 2015