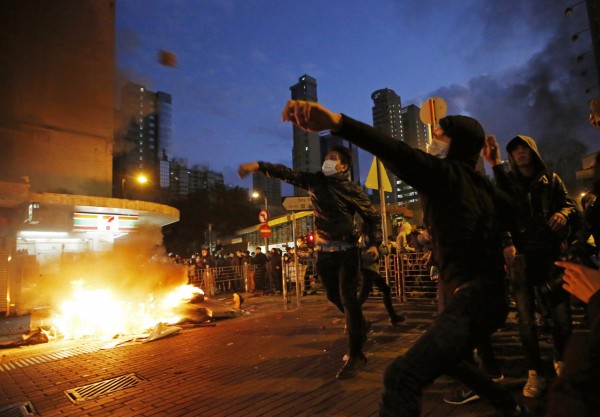 Images(HONG KONG) — Violent clashes erupted overnight in Hong Kong after protesters defended unlicensed food vendors, set up for Chinese New Year celebrations, from being shut down by police.
The night market has become popular over the years, with officials usually turning a blind eye. But police decided to issue tickets this year.
Reports of a crackdown against the hawkers who sell fish balls and other local food delicacies quickly spread on social media along with the hashtag #fishballrevolution.
More than 100 individuals are believed to have taken part and police told reporters Tuesday that 54 were arrested "on suspicion of assaulting and obstructing officers, resisting arrest and public disorder," despite instructions to disperse.
"The government strongly condemns such violent acts," Hong Kong's Chief Executive Leung Chun-ying told reporters, adding: "The police will apprehend the mobs and bring them to justice."
---
International hackers group anonymous  attack to the Hong Kong Government to provoke cyber war    ,  They described Hong Kong's TV in the video with facts
Upload on February 10 for the anonymous Hong Kong action film